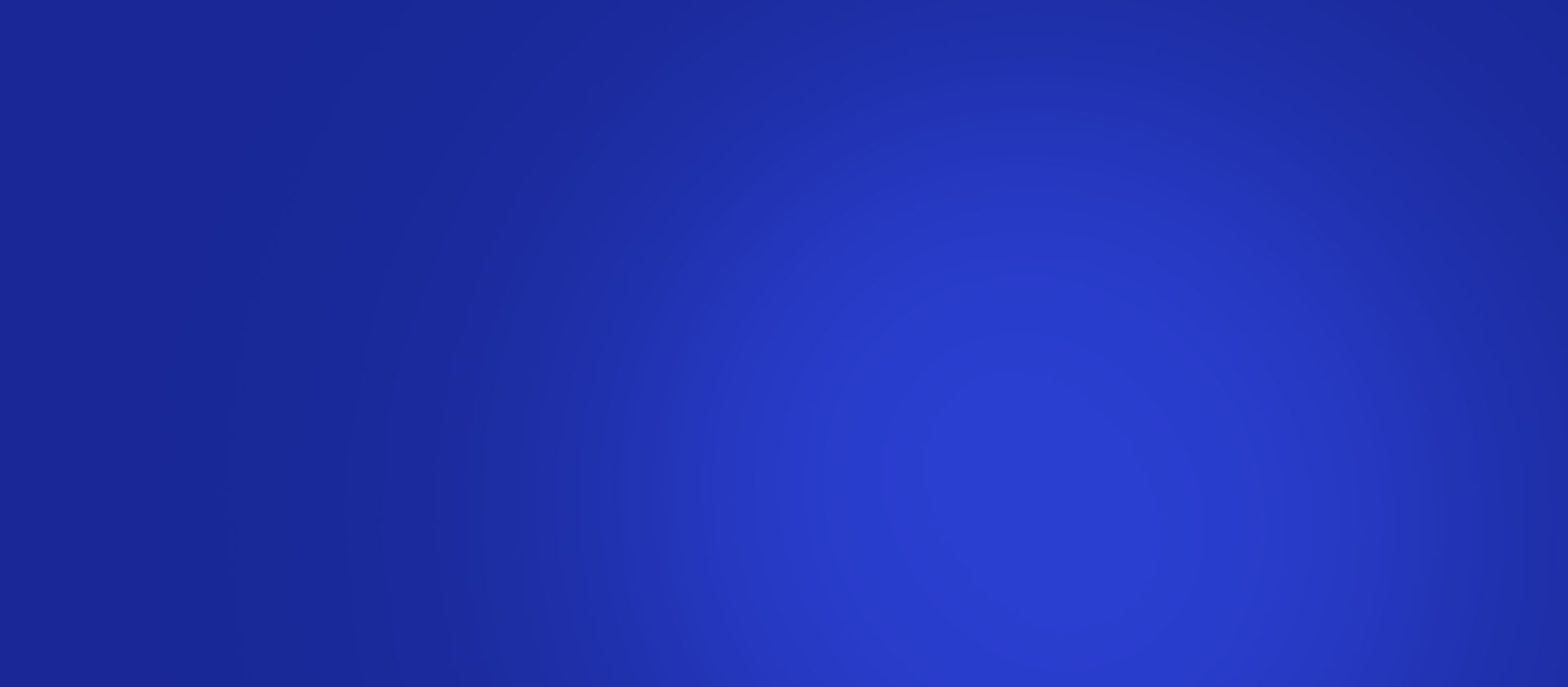 Career
Current job openings at MST
Our offer Stable, responsible and interesting work
in a young, dynamic team Opportunities to develop
and improve qualifications Training
Trust company with established position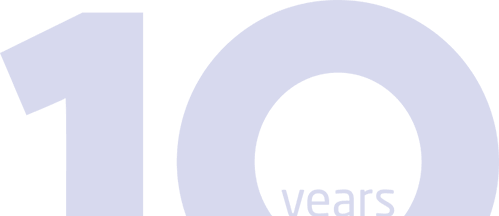 ---
19 96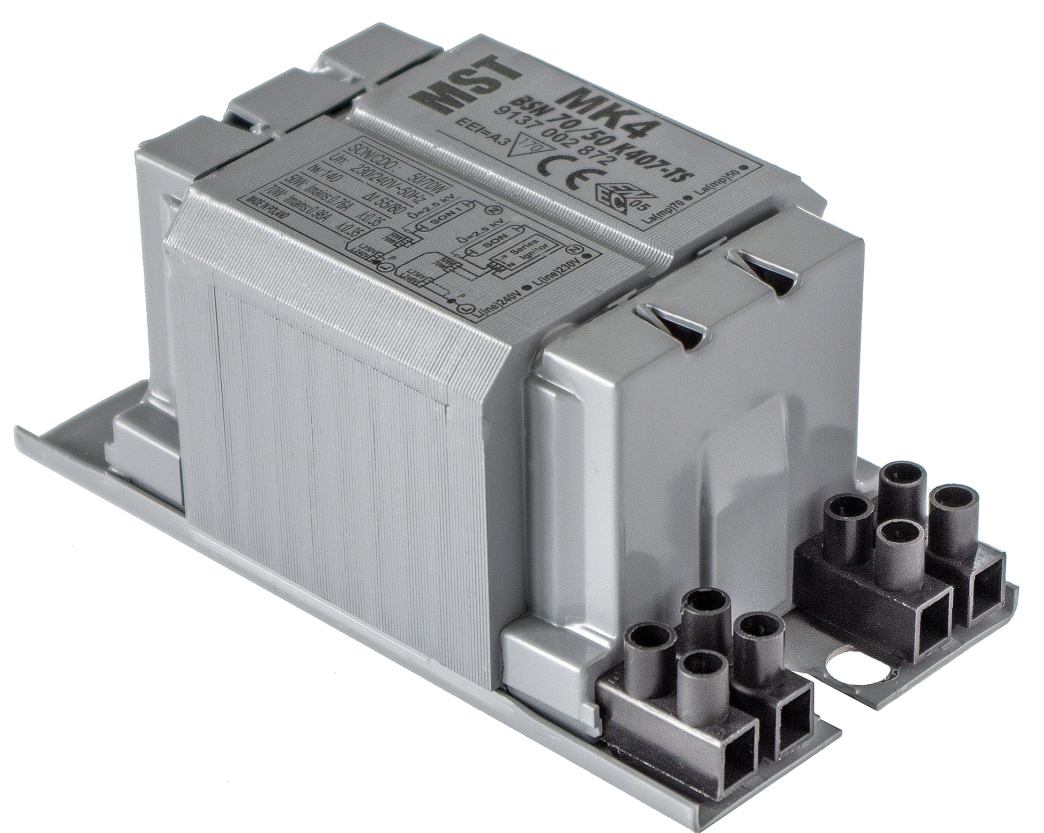 Establishing the EM ballast manufacturing company Philips Lighting in Kętrzyn
Starting the production of the copper coils for  HID EM ballasts
19 98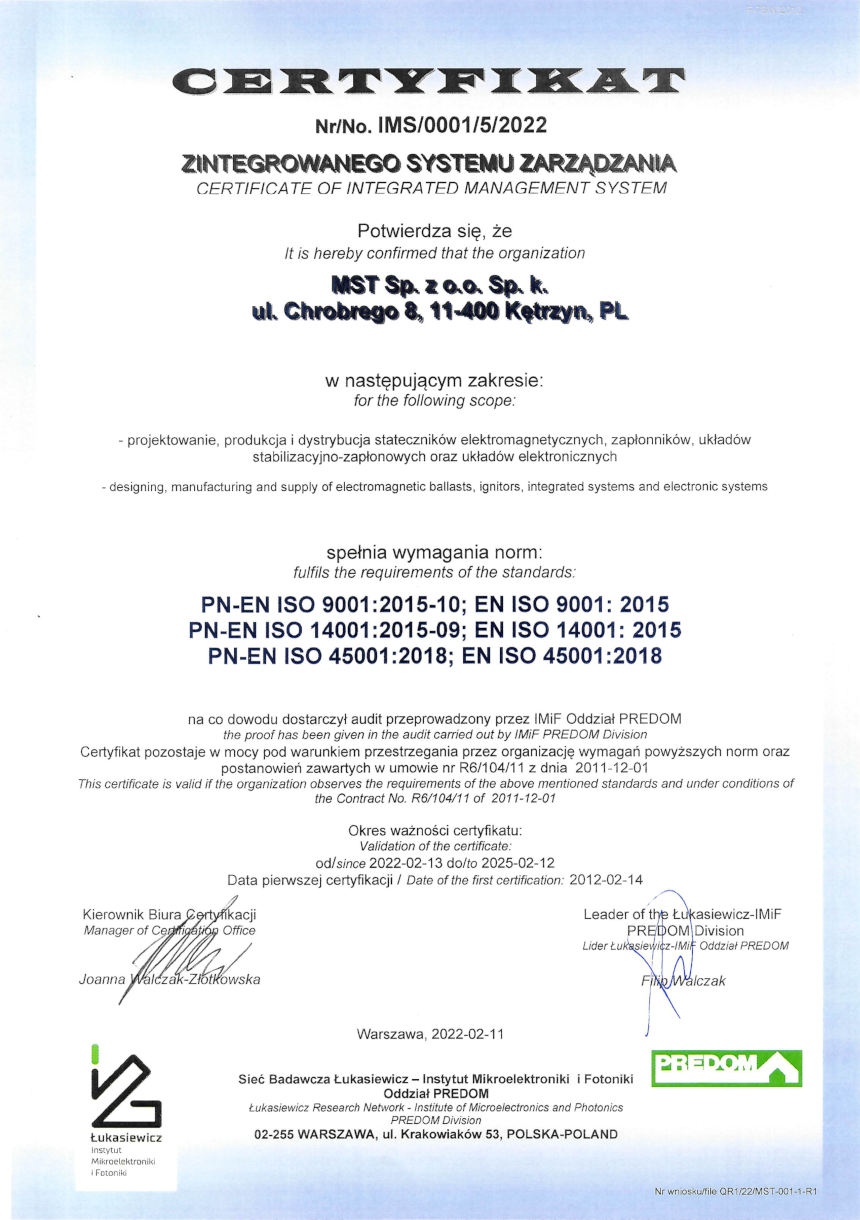 Obtaining ISO 9002 and ISO 14001 certificates
20 03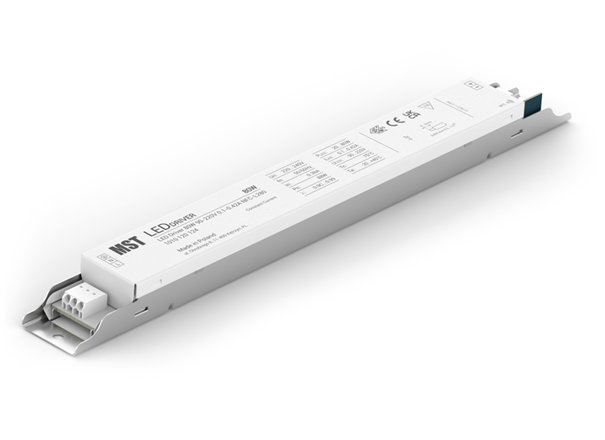 Opening a Development Department
20 04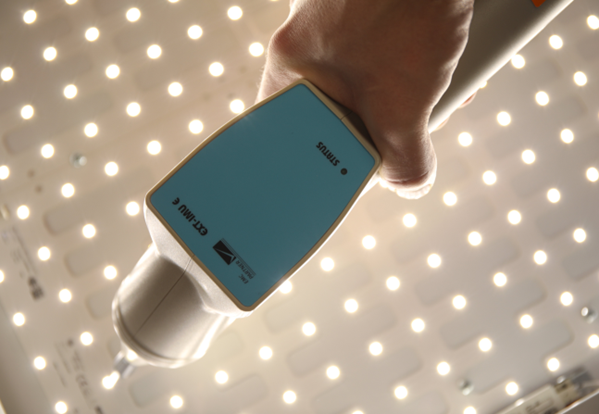 Inauguration of the laboratory in Kętrzyn and obtaining an SMT certificate for the laboratory, in conformity with the 17025 standard. 
Start up of Lean Manufacturing
20 10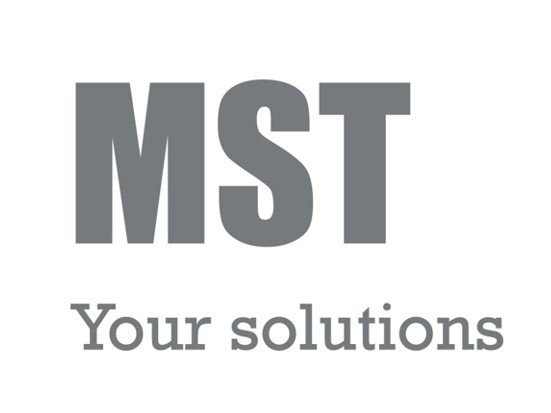 Foundation of Magnetic Systems Technology (MST)
Launch of the MST brand of Philips Lighting
The first sales of MST brand conventional products
20 11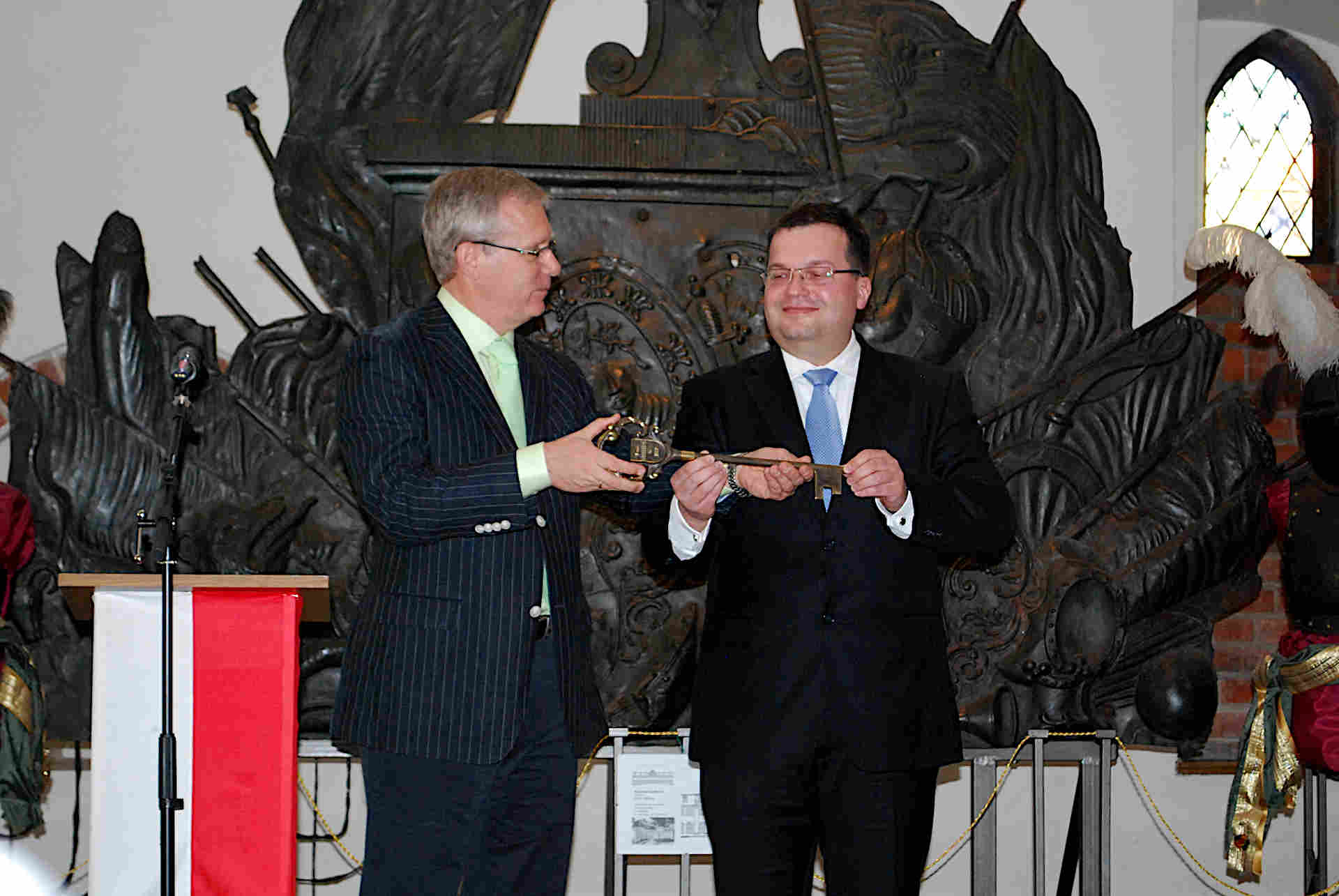 Ballast factory management buy out from PHILIPS
20 13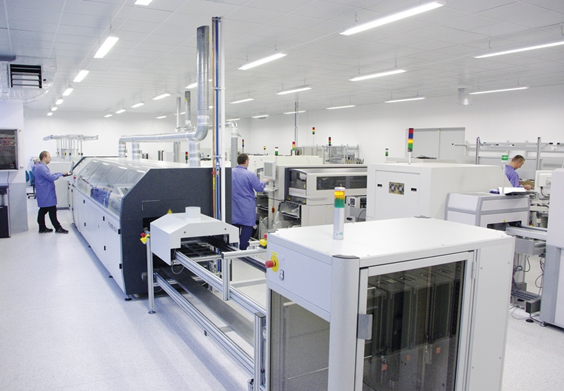 Purchase of initial two electronic production lines
20 14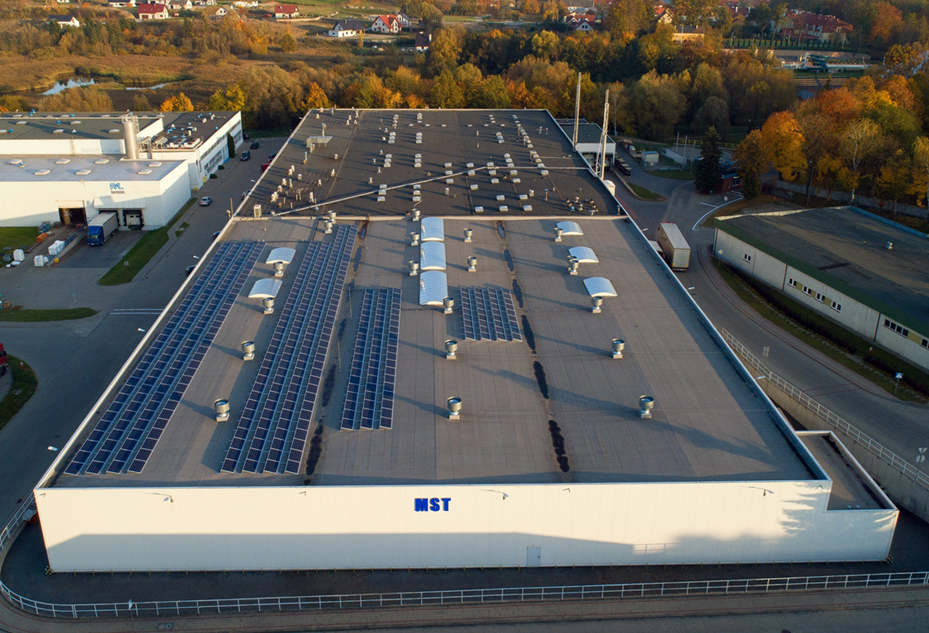 Extension of a warehouse and the production surface of the Magnetic Systems Technology site by 5,000 m2
The start of electronic production
20 17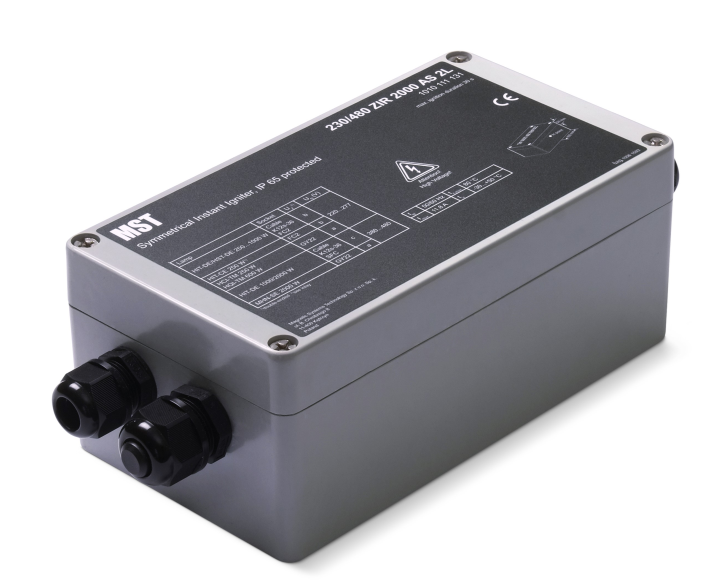 Acquisition of a series ignitor business (complementary products to the existing portfolio) from BAG electronics GmbH
Transfer of LG Innotek LED modules production from Wrocław to the MST
20 18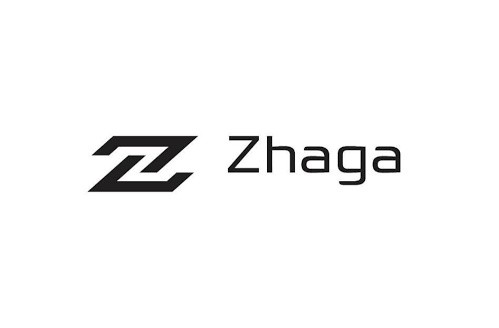 MST becomes a member of Pol-lighting and the ZHAGA consortium
Signing a distribution contract with the Austrian Electro Terminal company for lighting and industrial connectors
20 19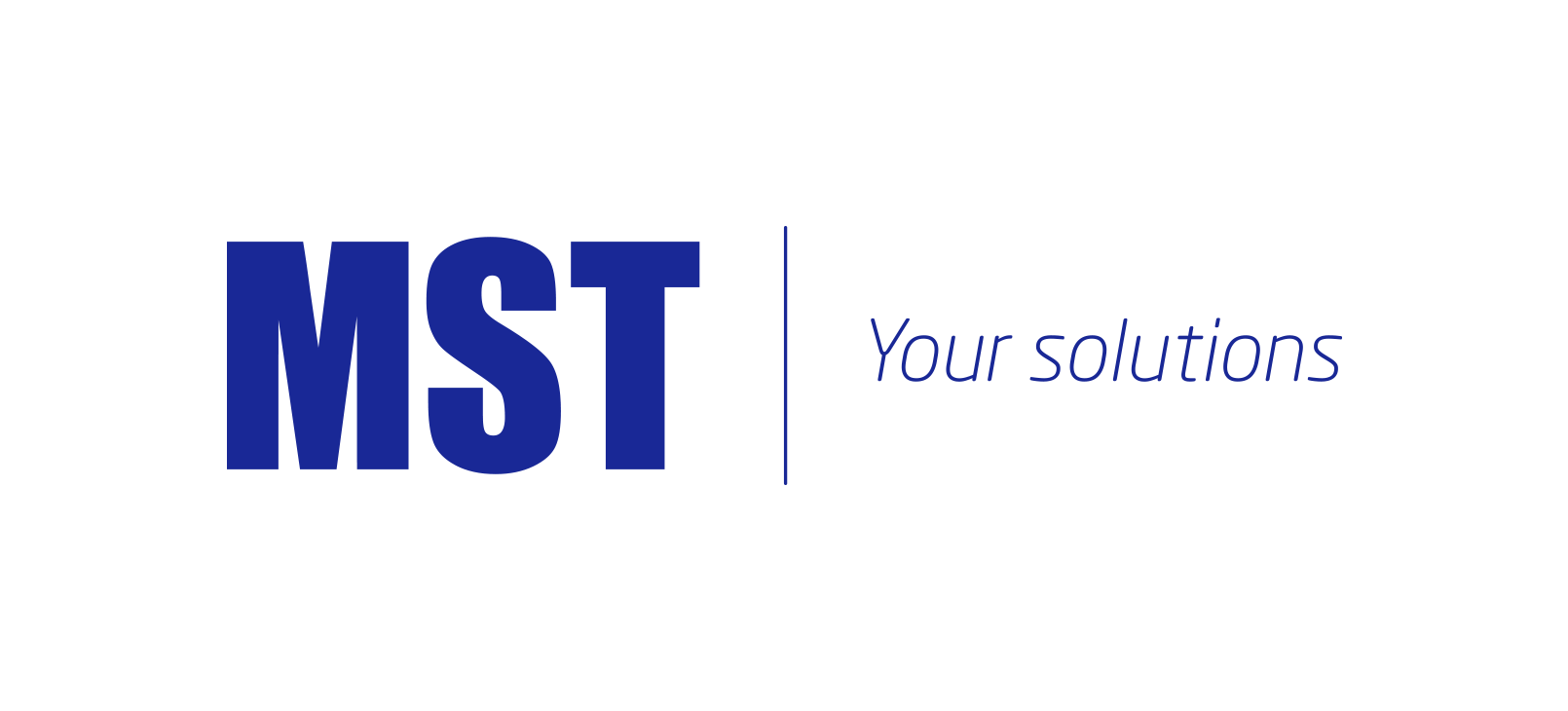 Change of the company name from Magnetic Systems Technology to MST
Transfer of connector production for Electro Terminal to MST
Establishing cooperation with Seoul Semiconductors in the production of LED modules
20 21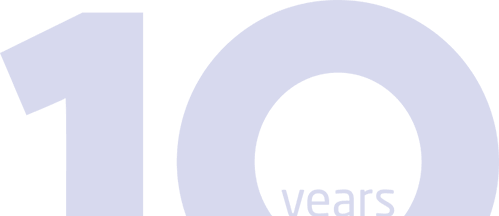 10th anniversary  of the company
20 22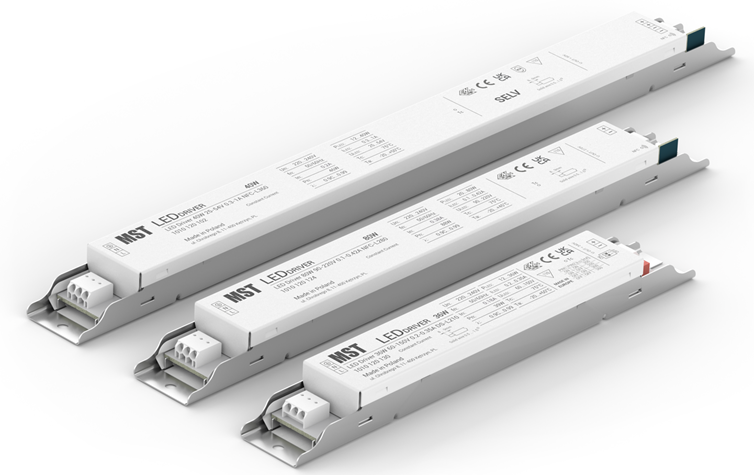 Launching the production of NFC LED drivers
20 23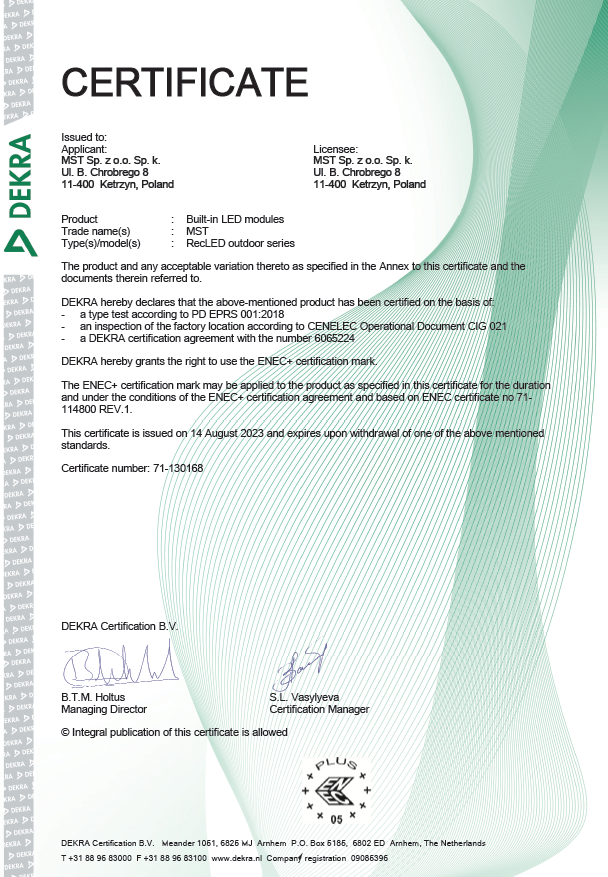 Obtaining the ENEC PLUS certificate.
Launching the production of new cost-effective MST family of DIP Switch non-SELV LED Drivers.